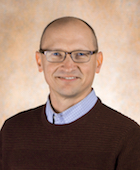 Kevin earned his BA in Chemistry from St. Olaf College (Northfield, MN) in 1991, and his PhD in Molecular Neuroscience from the Mayo Clinic (Rochester, MN) in 1995. After completing postdoctoral research in mouse genetics with Dr. Sandra Gendler at the Mayo Clinic (Scottsdale, AZ) and in cardiovascular physiology with Dr. David Clapham at Children's Hospital/Harvard Medical School (Boston, MA), he accepted a faculty position in the Department of Pharmacology at the University of Minnesota. As an independent investigator, Kevin has built on his long-standing interest in ion channels and G protein-dependent signaling to study the molecular and cellular basis of behavior, with an emphasis on mechanisms underlying mood, cognition, addiction, and nociception.

Research/postdoctoral associates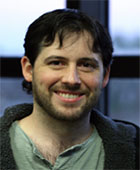 Dr. Ezequiel Marron obtained his PhD in Biology (2008) after completing a bachelor's degree in Biology (2003) and a bachelor's in Biochemistry (2005). During this time, along with his first postdoctoral position at NIH, his research ranged from pharmacology of opioid receptors to the molecular mechanisms that regulate ion channel gating. After joining the Wickman lab in 2013 he has focused his research in the neuro-adaptations of inhibitory signaling while maintaining an interest in a variety of fields such as genomics/proteomics, SAR and ion channel gating. Whenever possible he balances research with his second passion, teaching.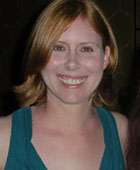 Dr. Megan Tipp's research focuses on the contribution of learning and memory processes to addiction development and maintenance. Her current project uses slice electrophysiology, viral manipulations, and behavioral assays to characterize inhibitory signaling in the basolateral amygdala, a critical region for associative learning, and investigate ethanol-induced changes in this system. She received her B.S. in Neuroscience from Baylor University and her Ph.D. in Neuroscience from the University of Texas. Past funding includes individual predoctoral and postdoctoral NRSA grants from the NIAAA.

Graduate Students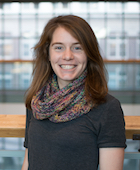 Nora, a student in the Graduate Program in Neuroscience, uses acute brain slice electrophysiology and behavior to study the cellular mechanisms underlying addiction and anxiety. A Maryland native, Nora received her B.A. in Biology from Colby College in 2011 and worked as a research technician at the University of North Carolina before moving to the midwest for graduate school. When not at her electrophysiology rig, Nora enjoys running along the Mississippi River and around Minneapolis' many lakes, doing hot yoga (especially in the winter!), and knitting with green yarn.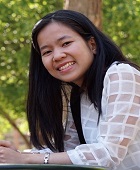 Vi received her B.S. in Biochemistry from Carroll University in 2015. Vi joined the Wickman lab in 2016 and is interested in studying molecular and cellular mechanisms underlying mood, cognition and related brain disorders, and is hoping to contribute to the development of novel therapeutics for them. Vi likes to teach and has had various teaching experience since undergrad. Besides research and teaching, she enjoys swimming, hiking, playing piano, practicing yoga, and learning a new language.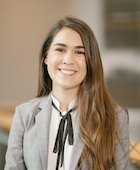 Allison is a Minnesota native who earned her B.A. in Biochemistry from the University of Minnesota Morris in 2015 and is now pursuing her PhD in Pharmacology, She uses electrophysiology to study the molecular and cellular details underlying the parasympathetic regulation of the heart. When not in the lab, she enjoys spending time on the lake and reading.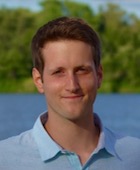 Tim earned his B.S. in Cell & Molecular Biology from the University of Minnesota Duluth in 2016, and is currently pursuing his PhD in Pharmacology. He is interested in the neural mechanisms underlying pain transmission and addiction, and is hoping to contribute to the development of novel therapeutics. Outside of the lab, Tim enjoys staying active outdoors, traveling, and exploring different cultures.

Technical Support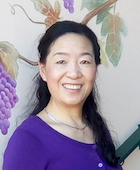 Angel graduated from Shandong University of Traditional Chinese Medicine and worked as a traditional Chinese herb pharmacist in a hospital. She has been working as a technician at the University of Minnesota since 2008. Outside of the lab, she likes walking, cooking and gardening.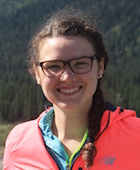 Hannah, a graduate of Gustavus Adolphus College, earned her BA in Psychological Science, with minors in Music and Neuroscience (2016). She plans to continue her career in research by pursuing her graduate degree, with work focused on audition. Outside of the lab, she enjoys listening to and making music as well as running.

Alumni
Postdoctoral:
Lei Zhang, PhD.Nicole Victoria, PhD.
Awards/Fellowships:

Matthew Hearing, PhD.

Devinder Arora, PhD.

Lev Koyrakh, PhD.
Awards/Fellowships:

Ilham Bettahi, PhD.

2015 - 2016

2013 - 2015
Individual NRSA F32 (NIH/NIMH)

2010 - 2013

2007 - 2010

2002 - 2006
Individual NRSA F32 (NIH/NHLBI)

2002 - 2004
Predoctoral:
Lydia Kotecki

Nicole Wydeven
Awards/Fellowships:

Kelsey Mirkovic

Kevin Allen
Awards/Fellowships:

Cydne Perry
Awards/Fellowships:

Jose Colón Sáez
Awards/Fellowships:

Marco Pravetoni
Awards/Fellowships:

Maria Roman
Awards/Fellowships:

Cheryl Marker
Awards/Fellowships:
2011 - 2016

2010 - 2014
Dissertation Fellowship, Bacaner Award, Milne-Bradenburg Award

2009 - 2012

2008 - 2010
3M Fellowship

2004 - 2008
DOVE Fellowship

2003 - 2008
Individual NRSA Predoctoral Fellowship

2004 - 2008
Epilepsy Foundation Predoctoral Fellowship

2002 - 2006
Fundacion Caixa Galicia Fellowship

2001 - 2005
Bacaner Research Award
Undergraduate Students:
Nihan Gencerliler
Awards/Programs:

Wilfredo Cruz Velez
Awards/Programs:

Matthew Novitch
Awards/Programs:

Daniele Young
Awards/Programs:

Tyler Rehbein

Benjamin Yun

Tristan Driscoll
Awards/Programs:

Felix Nwogbo
Awards/Programs:

Jason Lewis
Awards/Programs:

Connie Tang
Awards/Programs:

Jason Spurlock
Awards/Programs:
2016
LSSURP** student

2014
LSSURP student

2012 - 2013
Work study, UROP* recipient

2010 - 2013
Work study, UROP recipient

2011 - 2012

2011 - 2012

2007 - 2009
Work study, UROP award

2010
LSSURP student

2007 -2008
UROP recipient

2005
LSSURP student

2001
UROP recipient
* UROP Undergraduate Research Opportunities Program
** LSSURP Life Sciences Summer Undergraduate Research Program
Technical Support:
Zhilian Xia

Nicholas Carlblom

Allee Hassing

Alex Shnaydruk

Jennifer Kutzke

Jaime Palmersheim

Desirae M. Haluk

Stephanie Cintora
2012 - 2017

2014 - 2017

2015 - 2016

2014

2013 - 2014

2011 - 2012

2008 - 2011

2000 - 2001
Phone (PI):
Phone (Lab):
612.624.5966
612.624.5170